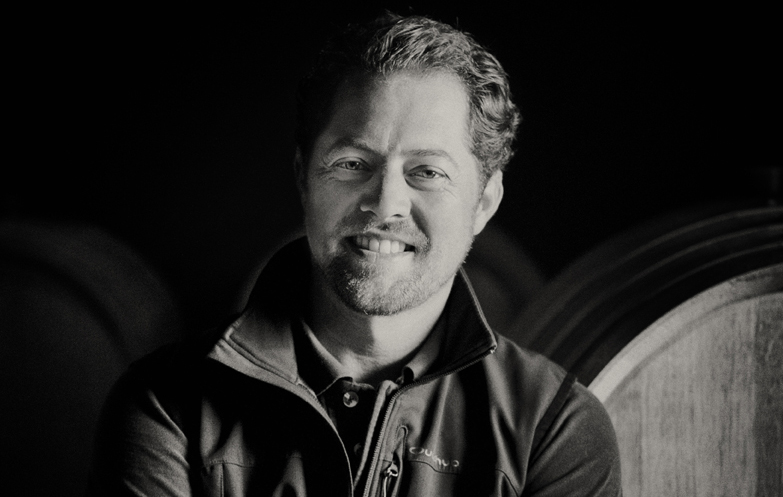 A FAMILY IN GEVREY-CHAMBERTIN
Arnaud,
son and grandson of…
/
During the harvests and wine-making, of Arnaud what we notice most is his expression, all the time marked. By curiosity about the grapes that arrive; by the anticipation of the perfect berry; by the surprise of juice that runs, by the observation of each procedure. This expression is never hard, but just searching for a certain truth: has he made the right decisions in the vineyard this year? The answer for this 2018 vintage is yes.
Laurence says it: "That honest expression that never gives up is the same as his father's."
Arnaud took over the family estate at short notice in 2006. At that time, he is 24 years old, the age of being lighthearted. He wants only one thing: that the estate may continue to exist. So he adds to his carefreeness the precision of his passion and the conscientiousness of duty. Like Denis, Arnaud preferred skipping classes at school, making learning about the land the best of training courses; the winegrower's profession is truly in the reality of the vineyard. After studying for a vocational diploima, Arnaud went to work in Australia and in the United States. In 2000, he began working in the vineyards with his fathter, followed his path naturally and learnt everything from him. When he found himself alone for the 2006 vintage, he coped by saying: "I'm going to do as he did, but by also trusting my imagination."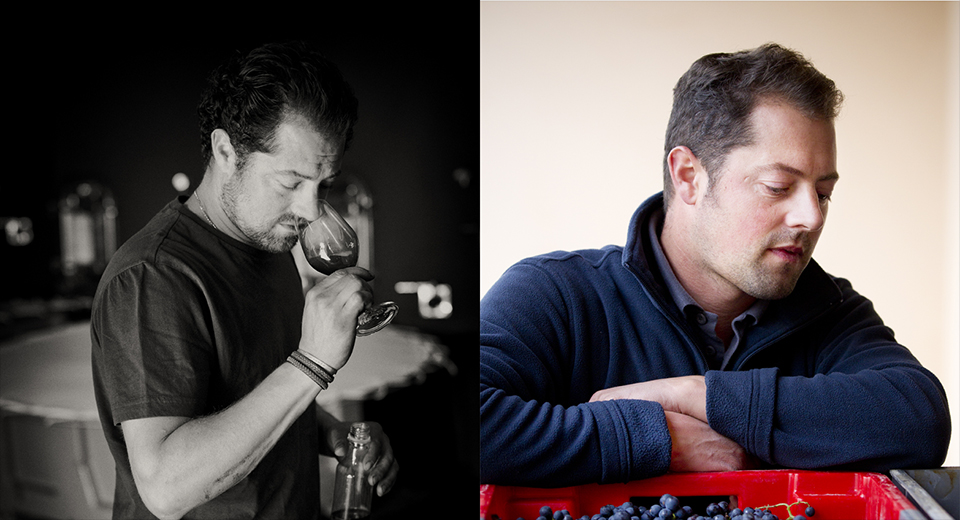 Arnaud has done exactly as Denis did with his own father. Because everything was firmly established: consideration for the soil, for the grapes on the vine as well as in the cellar, seeking to make fruity wines which have depth… Everything was there, so everything was open: trimming with clippers so as not to pack down the soil; adjusting treatments down to the tiniest measure; on the sorting table, separating with a secateur bunches of mixed size berries; making massal selection from his grandparents' vines; using whole grape bunches for part of the winemaking to obtain silkier wines… The family heritage was equal to Arnaud's hopes to always do better. He added to this hard work and confidence, with the kind supervision of Laurence and the fond collaboration of his sister Clémence.

Denis bequeathed to his son something that is so rare: the fact of being able to progress at liberty, with all the vivacity of youth. The estate is truly alive.
My style…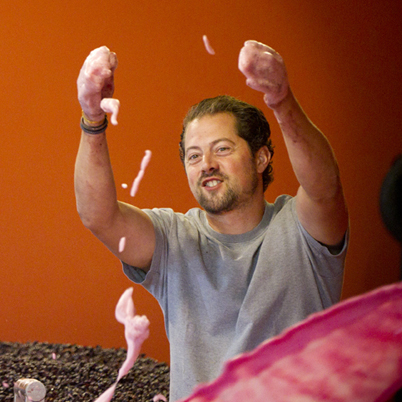 • A childhood memory Skiing holidays with my family, staying in a chalet owned by friends of my grandfather, when I first became a skier!

• My real luxury A good barbecue with friends and a few bottles of fine wine.

• My dream destination I have so many! But snow-covered landscapes appeal to me more.

• My latest discovery "Le Flocon de Sel" restaurant in Megève, extraordinary!

• My Burgundy The light of daybreak over the vineyard.

• When I have time I take my motorbike and ride fast along the tracks of our vineyards.
Soon I'll do this with my children.
• My last bout of uncontrollable laughter I can't remember, but I can't wait for the next one!

• I never tire of My morning coffee with a slice of bread and spread.

• My definition of style Simplicity and elegance.

• Cooking or chef, what do you prefer? Cooking, without hesitation.

• Never Never say never.

• Always On time.